"Principal Borrowers
5% Fixed Int,
Alternative Funding Lenders
MINIMUM $5,000,000.00 & Up LOANS!!!
***NEW Private Lenders***
Commercial Construction and Development Loan Application
NEW LENDER does 100% LTV Commercial loans!$If you have Been Turned Down Elsewhere, We Can Fund you!
$$$ Private Funding(.... for Commercial Properties!
*LAND AND VALUE-ADDED INCOME PROPERTIES*
*RESIDENTIAL LAND DEVELOPMENT, LOT DEVELOPMENT AND CONSTRUCTION*
*SPECIAL SITUATION FINANCING REQUIRING QUICK CLOSINGS*
The old adage Location - Location - Location has never rang truer than in today's challenging real estate market. The property must be within the path of growth. With Private Lenders the loan decisions are made based on asset value instead of credentials of borrowers. If the Client has plans to "develop" the raw Land, This Private Investor will Loan 100% of the Acquisition & Development Costs + Operating Capital!

ANY PURPOSE LOANS

Use this money to break ground on a new project, complete an existing construction project, or to expand or improve your existing facilities once the initial construction project has finally been completed.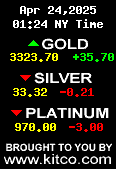 "New PRIVATE LENDER!!"

$5,000,000. To $850,000,000.+

Hard MONEY LOANS @ 5%, FIXED, NON-RECOURSE
NO PRE- PAYMENT,(after 5 yrs),2- 30 YR!"NO DUE DILIGENCE FEES"
This Private Lender Requires a 5% DOWN PAYMENT ONLY, Loans
$5M to $20M 4% Down, $21M and UP(....after APPROVAL &
signing of Final LOAN AGREEMENT! RE-FI & CASH-OUT
PURCHASE, A&D, & Construction(.Company Business Loans
Borrower Must Provide POF with Loan Application as This Down Payment MUST BE CASH ONLY! NO EXCEPTIONS!


NOTICE(... YOU MUST PROVIDE a "SNAPSHOT of YOUR BANK ACCOUNT" For POF IN CASH FOR THE LOAN AMOUNT YOU ARE APPLYING FOR WITHIN 24 HRS OF COMPLETING LOAN REQUEST FORM!
NO Attorney Trust, OR Escrow Accounts Accepted!
MONEY Talks(..... BULLSHIT Walks!!